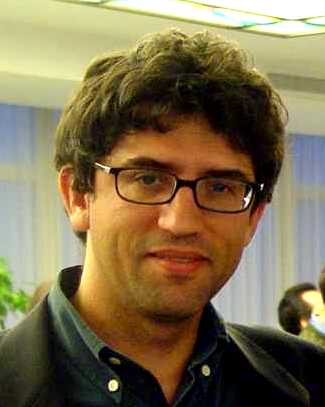 Asymptotic Random Matrix Theory with Applications to Wireless Networks


Abstract

The topics covered will include the following:
Basic and advanced results from Random Matrix Theory.
Calculation of the fundamental quantities of interest in communications, such as Signal to Interference plus Noise Ratio (SINR), Minimum Mean Square Error (MMSE) and Capacity of Multiuser/Multi-antenna systems, under various channel statistical models.
Applications: ``Massive'' MIMO, heterogeneous small cell networks, Design of highly complex systems that are hard to treat by brute-force simulation.
Biography

Giuseppe Caire was born in Torino, Italy, in 1965. He received the B.Sc. degree in electrical engineering from Politecnico di Torino, Italy, in 1990, the M.Sc. degree in electrical engineering from Princeton University, Princeton, NJ, in 1992 and the Ph.D. degree from Politecnico di Torino, in 1994. He has been Assistant Professor in Telecommunications at the Politecnico di Torino, Associate Professor at the University of Parma, Italy, Professor with the Department of Mobile Communications at the Eurecom Institute, Sophia-Antipolis, France, and he is now Professor with the Electrical Engineering Department of the Viterbi School of Engineering, University of Southern California, Los Angeles. He received the Jack Neubauer Best System Paper Award from the IEEE Vehicular Technology Society in 2003, and the IEEE Communications Society and Information Theory Society Joint Paper Award in 2004 and in 2011. Dr. Caire served as an Associate Editor for the IEEE TRANSACTIONS ON COMMUNICATIONS in 1998-2001 and as an Associate Editor for the IEEE TRANSACTIONS ON INFORMATION THEORY in 2001-2003, he is an IEEE Fellow and served as President of the IEEE Information Theory Society in 2011.