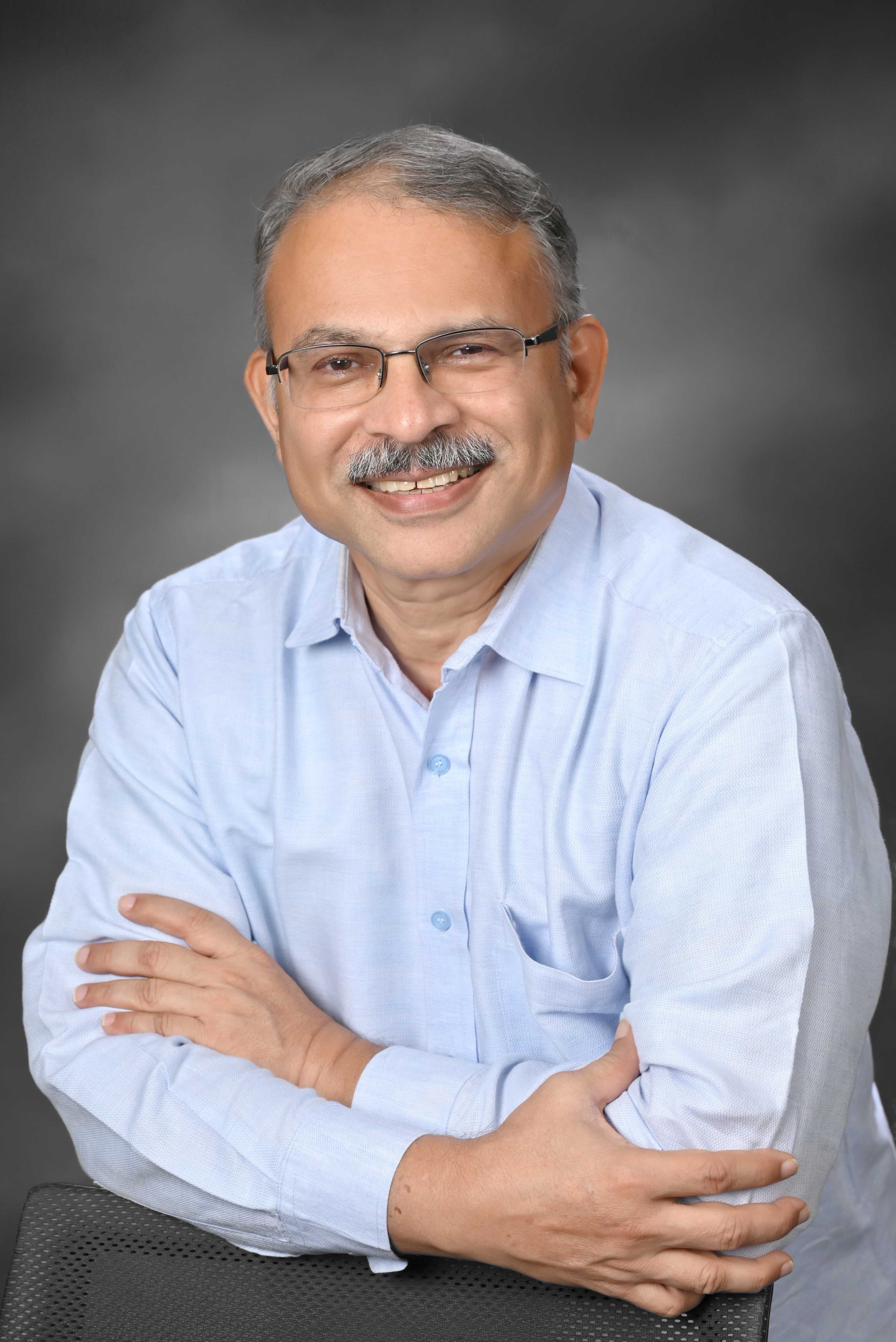 Professor of Electrical Engineering


Postal Address

: Department of Electrical Engineering
Indian Institute of Technology Madras
Chennai - 600036


Office

: ESB 212C, Electrical Sciences Block

Lab

: Device Modeling Lab, CSD110

Phone

: 91-44-2257-5415 (Lab), -4409 (O), -6409 (R), 9444908220 (M)

E-mail

: karmal@ee.iitm.ac.in


Education

: PhD (Directly after B.Tech), IIT Madras (1989)
BTech (EE), IIT Madras (1983)

Short Profile

Shreepad Karmalkar is a Professor of Electrical Engineering at IITM. He received the B. Tech and accelerated PhD degrees in Electrical Engineering from the Indian Institute of Technology Madras (IITM), in 1983 and 1989, respectively. He has held visiting research / teaching assignments at several US universities, namely, University of California, Santa Barbara; Rensselaer Polytechnic Institute, Troy, New York; and University of South Carolina, Columbia, USA.

He has authored numerous articles in journals, conferences and books, and has been awarded several patents in the areas of semiconductor device modeling and process development. For his research contributions, he has received the 2006 Vikram Sarabhai Award and a 2007 IBM Faculty Award. His contributions in the field of education include video courses on Solid State Devices, Semiconductor Device Modeling and Introduction to Research hosted on the internet (see links below). The latter is a lecture-cum-activity oriented course to foster research skills among research scholars. He also acts as a consultant to industries for developing manufacturing processes for semiconductor devices, and as a reviewer of several reputed journals.
He is an Associate Editor of IEEE Transactions on Education.
He serves on the All India Board of Undergraduate Studies constituted by All India Council of Technical Education (AICTE), as the representative of IITs.
He serves on the board of directors of CyberTech Systems and Software Ltd., Thane (Mumbai).
He was a member of the National Working Group on Nanotechnology set up by Department of Information Technology, Govt of India.
He was the Coordinator of the Educational Technology Cell, and Vice-Chairman of JEE 2006 and Chairman of JEE 2007 operations in the South Zone.
Video Lectures available
Solid State Devices, hosted on NPTEL and Youtube.
Semiconductor Device Modeling, hosted on NPTEL and Youtube.
Introduction to Research, hosted on Ekalavya.