K. Giridhar
---
Namaskaram! Welcome to IIT Madras!

I am with the Communication Section of the Department of Electrical Engineering at Indian Institute of Technology Madras, and also reside in the sylvan IITM campus (which is blessed with over 400 species of birds, exotic plants, about 20 species of wild animals, and 200+ monkeys!).

My academic research interests include adaptive estimation and detection and their applications to broadband wireless transceiver algorithms, custom air-interface designs and systems, and RF sensing including multi-static radars. Here's my bio-sketch pdf, and click here pdf for recent a list of research publications. Visit our research group at and if you are interested in working with our group, please email your CV.

The TelWiSe group is also associated with the Telecommunications and Computer Networks (TeNeT) Group , and the Center of Excellence in Wireless Technology (CEWiT) .

NOTE: Students enrolled in EE4140 Digital Communications Systems course for Aug-Dec 2020, please note that you will receive an email soon after registration information becomes available to me. We will then finalise the start date for the course, and the timings for the live lectures. The course will in part use the flipped classroom model.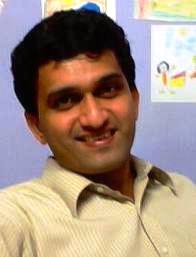 Contact :
K.Giridhar
Professor
EE Dept.,IIT Madras
Room:ESB-344B
Dir:+91 44 2257 4420
Off:+91 44 2257 4408
Fax:+91 44 2257 0120
Email:giri@tenet.res.in