K. Giridhar
---
Namaskaram! Welcome to IIT Madras!

I am with the Communication Section of the Department of Electrical Engineering at Indian Institute of Technology Madras, and also reside in the sylvan IITM campus (which is blessed with over 400 species of birds, exotic plants, about 20 species of wild animals, and 200+ monkeys!).

My academic research interests include adaptive estimation and it's application to digital wireless communications transceiver algorithms. Our research group is currently involved in the performance analysis and capacity enhancement of emerging MIMO-OFDM mobile broadband systems which could be considered for IMT-2020, with special emphasis on non-orthogonal spectrum sharing technologies. This involves inter-operator co-operation at various levels, and opens up new problems (and solutions!) all the way from user admission control, scheduling, rate-adaptation, and new transmission waveforms as well as non-linear receiver algorithms to handle the increased co-channel interference. We have several funded R&D projects in the "standards-compliant" MIMO-OFDM theme, and also on the design of custom air-interfaces for strategic, fail-proof communications. If you are interested in working with our group, please write to me.

Useful links to understand our group's activities include Telecommunications and Computer Networks (TeNeT) Group at IITM for product development, and various broadband wireless research activities in co-operation with the Center of Excellence in Wireless Technology (CEWiT) .

Here's my bio-sketch pdf, and please click here pdf for a list of recent (2015-16) journal publications from our research group.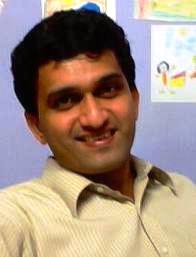 Contact :
K.Giridhar
Professor
EE Dept.,IIT Madras
Room:ESB-344B
Dir:+91 44 2257 4420
Off:+91 44 2257 4408
Fax:+91 44 2257 0120
Email:giri@tenet.res.in